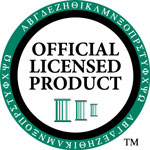 Featuring Theta Chi Fraternity Merchandise including Theta Chi T-Shirts, Theta Chi Sweatshirts, Theta Chi Polos, Bags, Theta Chi Greek Lettered Apparel and other Theta Chi Fraternity gifts.
Need a custom order for your Theta Chi chapter? Contact your Theta Chi Account Manager (Brayden Jessen 888.501.5510 brayden@zomedesign.com) to get started with your greek custom apparel order right away.
This store is no longer active. Please call store sales representative, Brayden Jessen, at 509.279.2034 ext. 1002 for more information.
Thank you.